Games
New 2022 Xbox Game Pass December Free Games Online
New 2022 Xbox Game Pass December Free Games Online is once again quite busy because there are so many new games coming out for consoles and PC in December. The title that Xbox revealed its whole line-up for 2022 in a blog post is Justin Roiland's wonderfully strange shooter High on Life, which launches on December 13 and is the centerpiece of the new additions.
Today, December 1, three new games were introduced to Game Pass: the adventure game Eastward, the point-and-click title The Walking Dead: The Final Season, and the strange physics-based puzzle game Totally Reliable Delivery Service.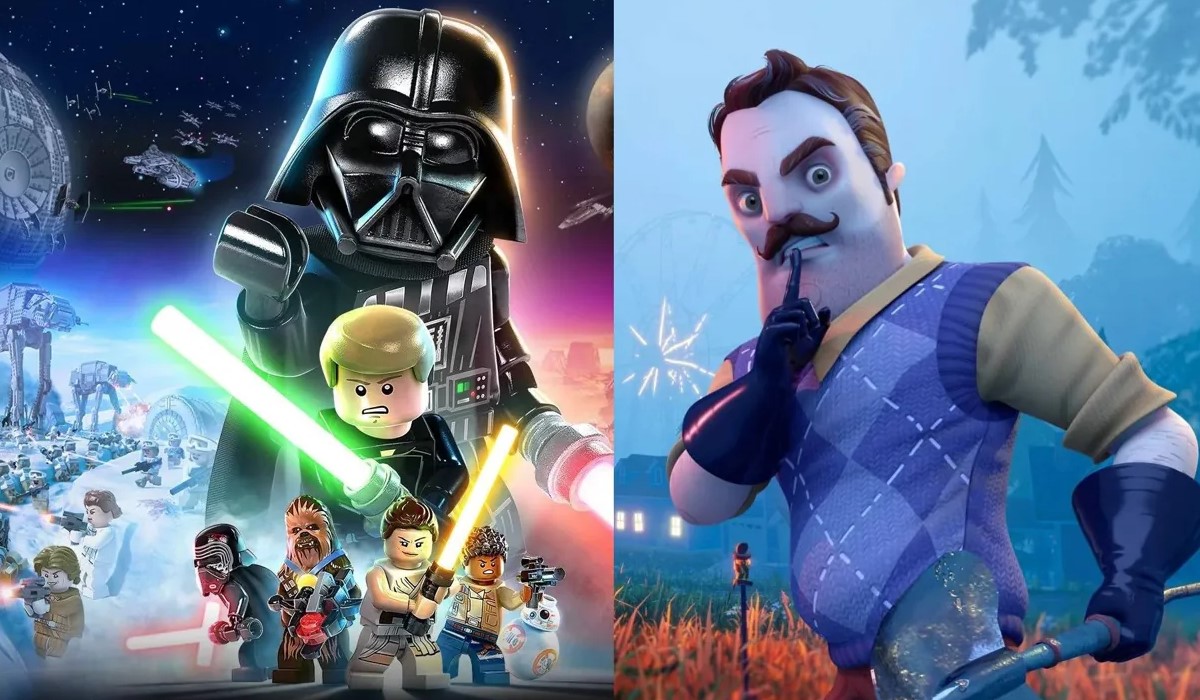 Then, on December 6, Lego Star Wars: The Skywalker Saga will be a significant addition to the Game Pass library, and Hello Neighbor 2 will be made available on Day One. The action role-playing game Chained Echoes makes its premiere on December 8—two days later. On that day, Metal: Hellinger, a rhythm-based first-person shooter, also becomes available on Game Pass for Xbox One (it was already accessible through Game Pass for Series X|S, PC, and the cloud).
High on Life will be another well-known Game Pass Day-one release for the month of December starting on December 13. The designers of this game are Squanch Games and Rick and Morty creator Justin Roiland.
Xbox Game Pass Releases in December 2022
Below is a list of the most recent Xbox Game Pass announcements for December 2022.
| | | |
| --- | --- | --- |
| Platform | Games | Release Date |
| PC | Totally Reliable Delivery Service | December 1 |
| Cloud, console, PC | The Walking Dead: The Final Season | December 1 |
| Cloud, console, PC | Eastward | December 1 |
| Cloud, console, PC | Hello Neighbor 2 | December 6 |
| Cloud, console, PC | Lego Star Wars: The Skywalker Saga | December 6 |
| Cloud, console, PC | Chained Echoes | December 8 |
| Xbox One | Metal: Hellinger | December 8 |
| Cloud, console, PC | Potion Craft | December 13 |
| Console, PC | High on Life | December 13 |
| Cloud, console, PC | Rainbow Bill: The Curse of the Leviathan | December 15 |
| Cloud, console, PC | Hot Wheels Unleashed – Game of the Year Edition | December 15 |
 Leaving games of Xbox Game Pass December 2022
Leaving December 15
The whole list is displayed below:
| | | |
| --- | --- | --- |
| Platform | Leaving Games | Date |
| Cloud, Console, and PC | Aliens: Fireteam Elite | |
| Cloud, Console, and PC | Lake | |
| Cloud, Console, and PC | Dragon Quest XI: Echoes of an Elusive Age | |
| Cloud, Console, and PC | Transformers: Battlegrounds | |
| Cloud, Console, and PC | Breathedge | |
| Cloud, Console, and PC | One Piece: Pirate Warriors 4 | December 15 |
| Cloud and Console | Neoverse | |
| Cloud, Console, and PC | Record of Lodoss War: Deedlit in Wonder Labyrinth | |
| Cloud, Console, and PC | Race with Ryan | |
| Console | Rory McIlroy PGA Tour | |
| Cloud, Console, and PC | Firewatch | |