Windows
New 2023 Windows 11 Home vs Pro For Gamers: Which Is Better & What's Different
New 2023 Windows 11 Home vs Pro For Gamers: Which Is Better & What's Different… When you first set up Windows 11 Home or Pro, the main distinction between the two versions will become apparent. You must connect Windows 11 Home to the internet and create a Microsoft account, which may be a constraint that some people find inconvenient. That's the official method, at least, though you can trick Windows 11 Home into allowing you to configure it without a Microsoft account.
After the PC is configured, Windows 11 Home allows you to delete your Microsoft account, whereas Windows 11 Pro only requires that you configure your PC with a local account. But given that Microsoft has been demanding a Microsoft account in recent Windows Insider releases for Windows 11 Pro, this will probably change shortly. Most likely, the broader public will start receiving this in the upcoming months.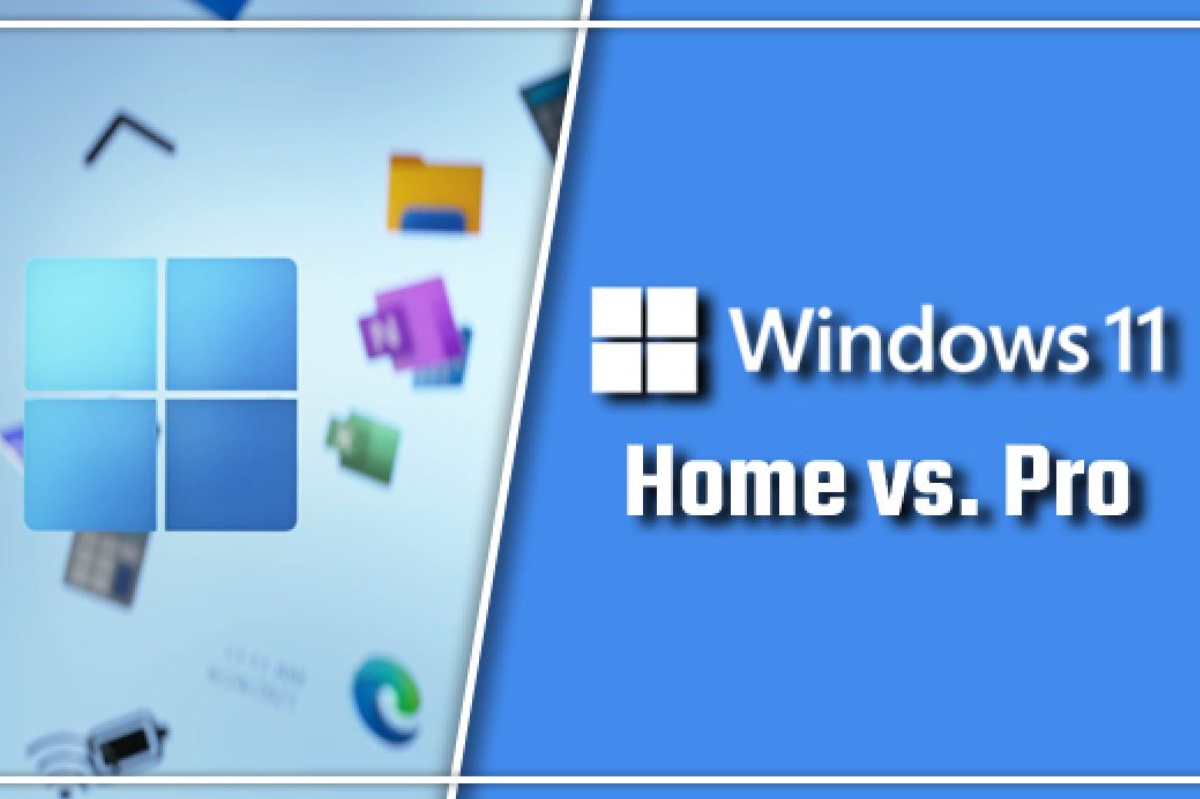 Virtualization and Remote Desktop
Support for Windows' virtualization technologies is the next significant difference between the Windows 11 Home and Pro editions. Windows Sandbox and Hyper-V are not supported by Windows 11 Home. Additionally, Windows 11 Home PCs cannot be accessed remotely using Microsoft Remote Desktop because it can only be used as a client for Remote Desktop, not a host. To accomplish comparable tasks, you can use outside programs like TeamViewer.
Windows 11 Pro, meanwhile, is compatible with all of these features. Windows comes with a virtualization tool called Hyper-V that allows you to build virtual machines. Hyper-V allows you to utilize an earlier version of Windows or another operating system if you'd want to experiment with them. You can accomplish it all without risk because virtual machines don't alter your host PC. On Home editions, you can accomplish this using third-party applications like VMware Workstation Player.
Security
Windows 11 Pro has more security measures because corporate clients routinely deal with extremely sensitive information. The first is BitLocker encryption support. Even if someone steals your PC, your data is still secure. Additionally included with Windows 11 Pro is Windows Information Protection or WIP. This is a tool for data loss prevention that can assist in preventing internal data leaks.
Companies can, for instance, stop people from transmitting content outside of the organization by implementing WIP policies. WIP provides a less complicated experience compared to third-party alternatives because it is integrated into Windows. Additionally, WIP has the ability to isolate personal and corporate data on a device, allowing for the remote deletion of business data in the event that a PC is lost or stolen without harming personal data.
Summary
These are the primary distinctions between the Windows 11 Home and Pro editions. As we've already indicated, the majority of them center on functions intended for business users. Others deal with fast configuring devices for users and remotely administering them, while some are made to protect particularly sensitive information. You'll probably get by just fine with Windows 11 Home if you're an ordinary shopper. If you require Windows 11 Pro, chances are good that you already understand why you do.
After updating, gamers will notice a considerable improvement in Windows 11, which is a significant boost over Windows 10. Windows 11 Home will be the ideal edition for use by any gamer, as Windows 11 Pro is intended for companies and does not offer any additional benefits when running games.