In the past two years, foldable smartphones have advanced significantly, and Samsung's Galaxy Z Flip range is undoubtedly setting the pace. Millions of Z Flip 3 devices were sold last year, and despite being the finest foldable at the time, it still has some rather obvious problems. With Flip 4, everything has changed. Although this is primarily an incremental upgrade, it focuses on addressing the shortcomings of last year's phone's battery life and camera performance as well as other smaller quality-of-life improvements.
When will the Samsung Galaxy Z Flip 4 be Available for Purchase?
Samsung introduced the new phone during its Galaxy Unpacked presentation on August 10, and pre-orders have begun ahead of the official release date of August 26, 2023. It launched the Flip 4 alongside the Z Fold 4, Galaxy Watch 5, and Galaxy Buds 2 Pro headphones like it did with the Galaxy Z Flip 3 last year.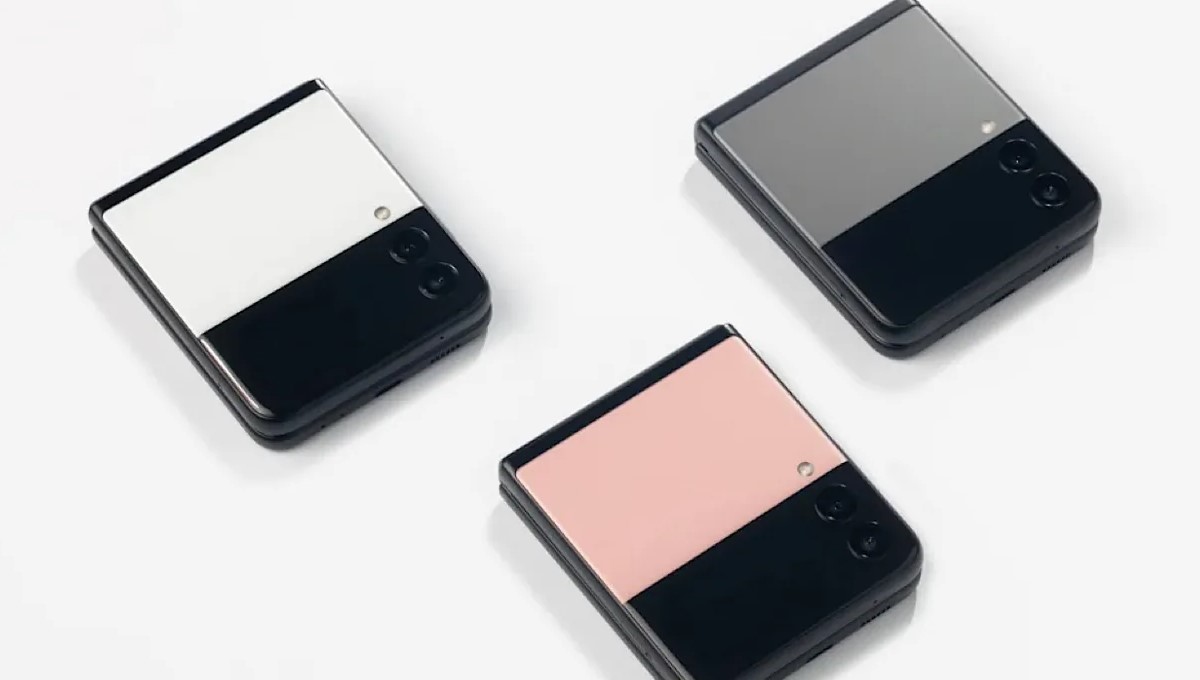 What is the Price of the Samsung Galaxy Z Flip 4 2023?
The Z Flip 4 is available in three different storage configurations, as well as a Bespoke Edition:
128GB: $999/£999/€1,099
256GB: $1,059/£1,059/€1,159
256GB Bespoke Edition: $1,139/£1,099/€1,199
512GB: $1,179/£1,199/€1,279
With current inflation rates, this £50/€50 hike on Flip 3 beginning price shouldn't really come as a surprise. Fortunately, US customers can still purchase it for the same price. Nevertheless, everyone will like the new 512GB storage choice. This year, Samsung is now introducing Bespoke Editions of the phone, which allow you to customize the colors of the phone's front and back panels, as well as the frame. This is only accessible for the 256GB form of the phone and costs an additional $80/£40/€40.
What are the Specifications & Features of the Samsung Galaxy Z Flip 4 2023?
The Z Flip 4 is more of an evolution than a major departure from the Flip 3. At first sight, the phone appears to be nearly identical to last year's, but there are minor differences. The cover display is slightly larger, and the camera lenses protrude slightly more from the body. The phone's corners are slightly more squared off, making it feel thinner, and Samsung has also reduced the bezel on the internal display – albeit only marginally.
The hinge has been significantly altered to become much more compact, which is the most important build change. When the smartphone is open, it is less visible, and the wrinkle in the display is less noticeable. Hopefully, this, along with the increased ultra-thin glass used to cover the panel, will improve durability. The phone's outside casing is also upgraded to Gorilla Glass Victus+, while the IPX8 classification remains unchanged, indicating that it is water-resistant but not dust-resistant.
Another significant change is the phone's color scheme. The phone will be available in four standard colors at first: Bora Purple, Blue, Pink Gold, and Graphite. In the phone's Bespoke Edition, a variety of colors will be added to them. With three frame color possibilities (black, silver, and gold) and five variations for the main panels, there are more choices than there was last year (green, navy, red, yellow, and white).
Samsung hasn't substantially altered the screens either. The external screen has hardly increased in size, going from 1.83 to 1.9in, but the internal folding screen remains a 6.7in AMOLED panel with a 120Hz refresh rate.
For that exterior cover screen, Samsung has incorporated new software trickery; it can now show personalized photos, animated gifs, and even videos. Additionally, it contains new widgets, such as toggles for Bluetooth and Airplane mode, a speed dial option for up to three contacts, SmartThings smart home controls, and a speed dial option. The new hinge appears to have also reduced the visibility of the screen wrinkle, as was already reported. The new crease is far shallower, less noticeable, and more difficult to feel while swiping.
Z Flip 4 2023 Storage, RAM & the Chipset
The Z Flip 3's Qualcomm Snapdragon 888 CPU has been upgraded to the latest Snapdragon 8+ Gen 1, which delivers improvements in both pure performance and power efficiency. The 8GB of RAM remains constant, but storage has been increased. As previously stated, the original 128GB and 256GB storage options are retained, coupled with a new 512GB storage SKU – a nice addition given that, like the Z Flip 3, there is no MicroSD card port.
Z Flip 4 2023 Camera Feature
At first glance, the cameras in the Z Flip 4 appear unaltered, but there have been some small improvements, particularly to the main sensor. There's a 10MP selfie camera this time, as well as a pair of 12MP rear cameras (main and ultrawide). The selfie and ultra-wide cameras remain virtually unaltered but will profit from the 8+ Gen 1's improved image processing. The main camera reaps the most benefits.
This model employs a new, larger sensor that is 65% brighter and has 1.8m pixels, up from 1.4m last year. The result is enhanced detail and dynamic range, particularly in low-light images, though I noticed improvements in brightly-lit shots as well.
Z Flip 4 2023 Charger & Battery
It makes it obvious that Samsung has sought to improve things here as the battery life was one of the Z Flip 3's major flaws. One difference is that the battery has been upgraded to 3700mAh from 3300mAh in Flip 3 2023. That might not sound like much, but when combined with the 8+ Gen 1's increased power efficiency, it should be a respectable improvement. Samsung told me that, on average, Flip 3 usage duration has been increased by three hours, and one tester was able to use the phone for a whole 36 hours.