Games
Minecraft Shaders (1.19.2): Downloads List & Shaders for Low End PC
Minecraft Shaders (1.19.2): Downloads List & Shaders for Low-End PC… Minecraft Shaders 1.19.2 The most recent iteration of the popular sandbox game is now 1.19.2 of Minecraft. Following the first release of The Wild Update, Mojang published a number of incremental updates to further enhance the gameplay by fixing any problems. Users may experience difficulties managing modifications that utilize shaders because the game is updated regularly. Some of the nicest visual changes that gamers can make include shaders.
When compared to other well-known games of the genre, the sandbox game's visuals eventually become extremely stale and monotonous. Therefore, players may enhance it by applying shaders with the aid of the Opti Fine or Sodium modifications.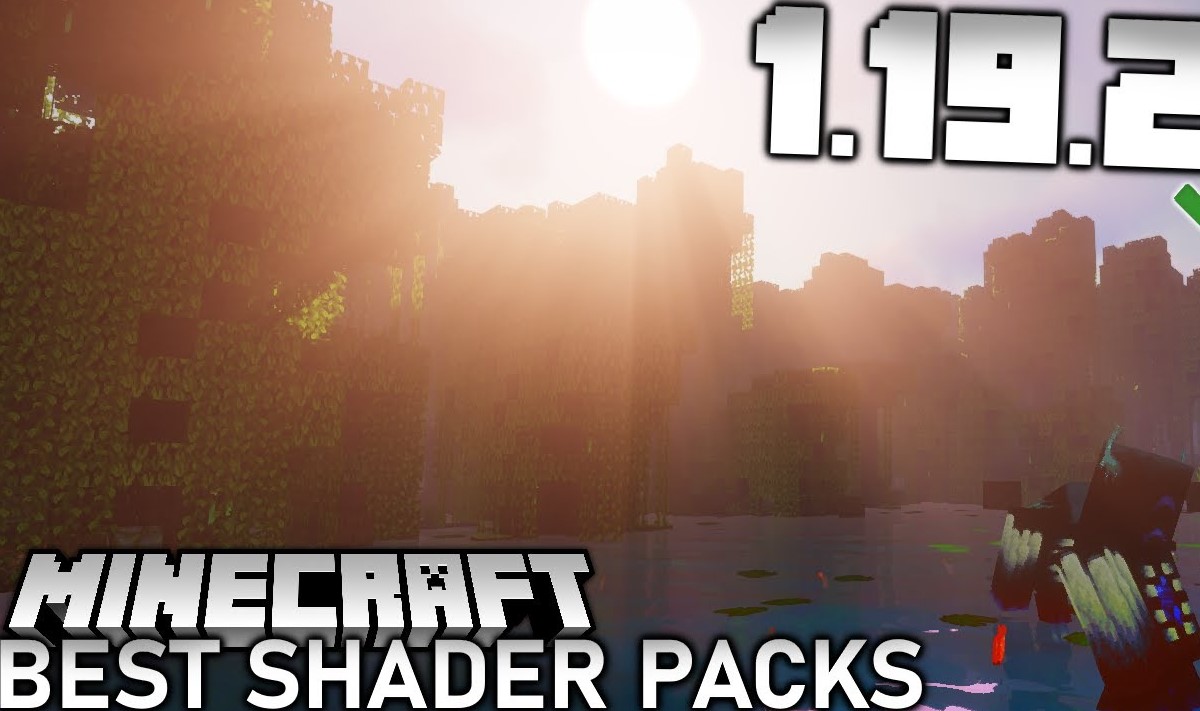 The amazing shaders for Minecraft 1.19.2 update
Sildur's Vibrant shaders
It is an excellent shader collection that is compatible with the most recent game iteration. Sildur's Vibrant shaders provide great qualities, including lighting in numerous situations and vibrant hues. Going into the shader settings also makes it simple to adjust any option. Since they won't be able to alter the levels within the game itself, players may search for the shader and visit its official website to select from a variety of visual levels.
BSL Shaders
Starting out with a dependable choice, BSL's shaderpacks have long been a dependable way to achieve beautiful visuals in Minecraft. The game's visuals are improved while maintaining the original experience. This shader pack has volumetric light, real-time shadows, natural colors, substantial bloom, and comparable visual effects throughout the day and in well-lit locations. But bear in mind that not everyone finds BSL's control over light distribution to be admirable.
When the light is processed in a fog-like way, the bloom effects might occasionally appear out of proportion. Similar to this, it's not thought that BLS's description of water as a translucent yet black liquid is the greatest from a tactical standpoint. Sometimes, under low-light conditions, you could completely miss the water if there isn't a nearby bright light source.
 AstraLex Shaders
AstraLex is the finest option if all you want to do is utilize Minecraft 1.19 shaders to create a nice screenshot to post on some of the major social media platforms. This shader is unquestionably the most colorful, inviting, and dynamic choice available, day or night. It is based on BSL shaders but does a number of tasks superior to BSL. Dynamic lighting reflected water, shifting shadows, invisible glowing entities, and a range of weather patterns may all be found in AstraLex during the day. A rainbow might even be visible inside Minecraft using this shader combination. When night falls, this shader also honors its name by providing us with a cosmos sky.
SEUS shaders
SEUS is the name of one of the earliest shaders created for the sandbox game. The revised shader still works beautifully, despite the fact that SEUS's shaders for the 1.19.2 game version are not totally updated. This also substantially changes the lighting, shadows, water reflections, and other aesthetic aspects of the game.
Kappa Shaders
According to its creator, Kappa seeks to give Minecraft "a realistic, but also authentic aesthetic." In other words, you get a world that is lighted similarly to our own. The result is that the days are frighteningly brilliant and the nights are very dark. Additional effects offered by Kappa include anti-aliasing, dynamic shadows, decreased atmospheric scattering, volumetric sky, and others.
Acid Shaders
The last item in our list of the greatest Shaders for Minecraft 1.19 is absolutely unimaginable and bizarre. The Acid shaders pack makes your Minecraft world appear wobbly and distorted. You can't even walk straight without stumbling into odd places, much less take on strong mobs. Although it may not be perfect for most gamers, those who want a challenge will undoubtedly enjoy Acid shaders.
The system requirements of the game
Minimum:
CPU: AMD A8-7600 APU or Intel Core i3-3210 running at 3.2 GHz or faster
GPU (Integrated): AMD Radeon R5 series (Kaveri line) or Intel HD Graphics 4000 (Ivy Bridge) with OpenGL 4.4*
GPU (Discrete): Nvidia GeForce 400 Series or AMD Radeon HD 7000 series with OpenGL 4.4
HDD: at least 1GB for the game's core data, maps, and additional files;
RAM: 4GB
In order to play Minecraft, you must first download the necessary files from the internet.
On the PC, PlayStation, Xbox, Android, iOS, and Nintendo Switch, Minecraft is accessible. Visit the official Minecraft website for additional details about this patch.