Huawei
Huawei MateBook 16s 2022: Price, Release Date & Full Review
The MateBook 16s is the more expensive of the two (though, to be fair, the less expensive MateBook D16 is no slouch), aimed at those with strong professional or creative workloads like graphic designers and video editors.
Huawei MateBook 16s 2022 Key Specs
Display size  00-inch  Display resolution 2520×1680 pixels
Touchscreen
Processor Core i5 / i7 / i9
RAM 16GB
OS Windows 11
SSD 512GB
Graphics Intel Iris Xe
Weight 1.99 kg
Market Status: Released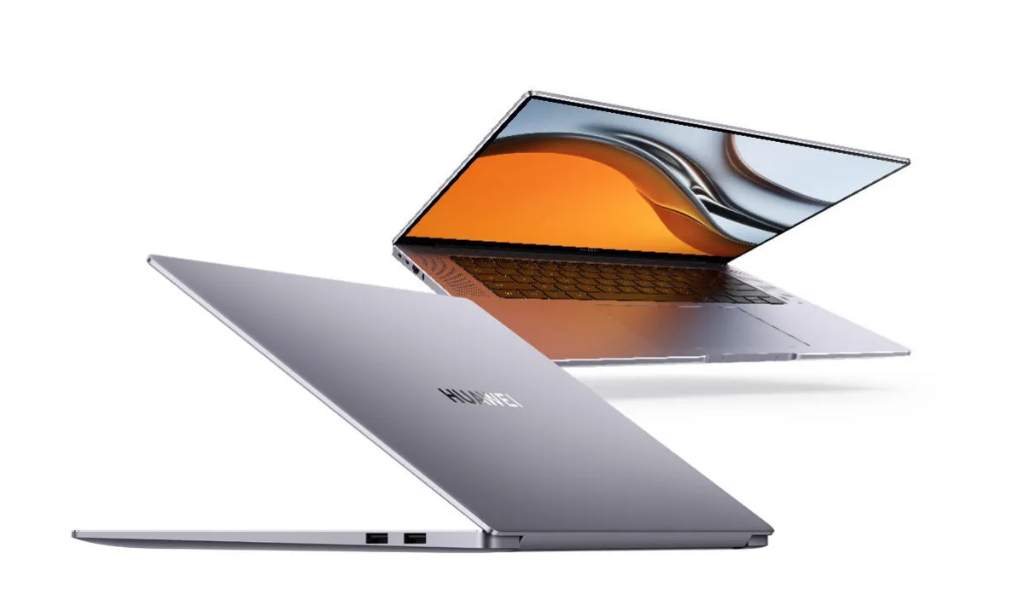 Huawei MateBook 16s Design & Build:
The 16s doesn't significantly alter Huawei's established design aesthetic for its MateBook notebooks, which it has mastered. This laptop only comes in Space Grey, like the majority of the company's products, and the basic design is clean and formal. This laptop measures 16 inches, thus it will be large. Huawei tried to minimize that and succeeded in keeping the laptop thin enough to receive Intel Evo certification. It's 17.8mm thick and 1.99kg in weight, so it's not quite an ultrabook.
This is about as portable as a laptop this size can be; the absurdly light LG Gram 16 is the sole obvious exception, and the bulkier MacBook Pro 16; but when you put it into your bag, you'll clearly feel the weight.
Huawei MateBook 16s Display & Audio
One of the MateBook 16s' benefits and a crucial component of Huawei's argument that the laptop may benefit creatives is its display. One thing about its size is that it has a high 2.5K resolution (25201680, to be exact) in the increasingly common 3:2 aspect ratio. In contrast, watching content results in almost always having black bars above and below whatever you're streaming. This boxier shape gives you more vertical screen estate to work with and is optimized for productivity, allowing you to fit more of a document on-screen at once or edit photos and videos with less letterboxing.
With a screen-to-body ratio of 90%, the bezel around the display is thin for a laptop this size, measuring 7.3mm at its thickest point. Even a 2Mp, 1080p camera can fit into it, so it's not too tight. This is one of the best laptops available for video conferences and other similar tasks since it has a clear advantage in a market where 720p sensors are still the norm. The 10-point touchscreen display, an increasingly common feature for Windows laptops that provides you with a few new ways to operate the OS, is the final improvement.
Huawei MateBook 16s Keyboard, Trackpad & Ports
The MateBook 16s does come with a full-size keyboard, but unlike other competitors, like the new MateBook D16, it does not include a separate Numpad down the side. This is one effect of the two huge speakers. The keyboard is still great overall, though. When paired with what Huawei refers to as "soft-landing" technology, the 1.5mm key travel, which is deeper than in many laptops, produces great results. A power button with an integrated fingerprint reader is located at the top-right of the keyboard, which is a Huawei trademark. This has so far performed well and consistently.
Lastly, ports. On a 16-inch smartphone, you'd anticipate a lot, and for the most part, I believe Huawei has delivered. On the left, there are two USB-C ports, one of which supports Thunderbolt 4, along with HDMI 2.0 and a 3.5mm headphone/mic connector. You will discover two USB-A 3.2 ports on the opposite side.
Huawei MateBook 16s Specs & Performance
Huawei is the most recent manufacturer to release the MateBook 16s without a separate GPU option and depends exclusively on Intel to supply the goods, putting its faith in Intel's Iris Xe graphics processor.
All of the choices for the 16s come with 16GB of LPDDR5 RAM and the i5-12500H, i7-12700H, or i9-12900H. Also available are storage options of 512GB or 1TB. The whole range of specs might not be available to you, so keep in mind that different versions will likely come in different places.
Huawei MateBook 16s Battery & Charging
The MateBook 16s comes with a sizable 84Wh battery from Huawei, but because of the large display and potent processor, it still drains quite quickly. In our battery test, it lasted for almost 12 hours of continuous movie playback, which is a very typical result.
Software
The MateBook 16s comes pre-installed with Windows 11 and offers full support for all the usual suspects, including Microsoft, Google, and others. This operates essentially like any other Windows device. The only real distinction is that Huawei provides an extra bit of value for everyone who already buys Huawei technology, particularly phones, tablets, and displays. To share a screen or transmit data, you can simply couple a Huawei phone with the MateBook. You can also connect to a MatePad tablet to use it as a second screen or drawing surface, or wirelessly extend your laptop's screen to a MateView monitor.
Huawei MateBook 16s 2022 Price & Availability
The MateBook 16s are debuting in Europe and the UK. The i7 model will be available for purchase in the UK starting on July 13 for £1,299, and the i9 model will follow at some point in August for £1,499.
Verdict
The majority of people don't need a laptop this large or cumbersome and would be better off with smaller choices, despite Huawei's best efforts to keep things slim. The 16s's appeal will be significantly boosted by its 3:2 display for those who require extra screen space. One of the biggest and finest screens for the price, it is spacious, well-proportioned, and precisely color-calibrated. This is a strong performer since the 12th-generation H-series CPUs from Intel deliver outstanding CPU performance. Don't discount the integrated Iris Xe graphics, which offer enough power for office work as well as picture editing and graphic design. The absence of a standalone GPU option will undoubtedly restrict the appeal to experienced video editors or anybody intending to use this for gaming.
Huawei MateBook 16s 2022: Price, Release Date & Full Review
| | |
| --- | --- |
| Brand | Huawei |
| Model | MateBook 16s |
| Release date | 23rd May 2022 |
| Series | MateBook |
| Dimensions (mm) | 254.90 x 351.00 x 17.80 |
| Weight (kg) | 1.99 |
| Colors | Bright Moon Silver, Space Grey |
| Operating system | Windows 11 |
| Battery Capacity (WHR) | 84 |
Display
| | |
| --- | --- |
| Size | 16.00-inch |
| Resolution | 2520×1680 pixels |
| Touch Screen | Yes |
Processor
| | |
| --- | --- |
| Processor | Intel Core i5 12th Gen 12500H, i7-12700H, i9-12900H |
 Memory
Graphics
| | |
| --- | --- |
| Graphics Processor | Intel Iris Xe |
Storage
Connectivity
| | |
| --- | --- |
| Wi-Fi standards supported | 802.11 a/b/g/n/ac/ax |
| Bluetooth version | 5.2 |
Inputs
| | |
| --- | --- |
| Web Camera | 1080P |
| Pointer Device | Touchpad |
| Backlit Keyboard | Yes |
| Touchpad | Yes |
| Internal Mic | Yes |
| Speakers | 2 Speakers |
| Fingerprint Sensor | Yes |
Ports & Slots
| | |
| --- | --- |
| Number of USB Ports | 4 |
| USB 3.2 Gen 1 (Type A) | 1 |
| Thunderbolt 4 (Type C) | 1 |
| HDMI Port | Standard |
| Headphone and Mic Combo Jack | Yes |