Games
World Cup 2022: France vs Poland Online TV And Twitter Live
On December 4, France, the current World Cup champions, will play Poland in the tournament in Qatar 2022. Despite losing to Tunisia 1-0 in their most recent match while fielding an untested squad, Les Bleus nonetheless won Group D. Poland entered this game having just suffered a 2-0 loss to Argentina and was only able to advance to the round of 16 by having a better goal differential than Mexico.
As a result, France will be the heavy favourites to go to the quarterfinals, but as we've already seen many times in Qatar, no outcome is assured. In terms of style, France and Poland are radically dissimilar to one another. While France places a strong emphasis on scoring goals and advancing, Czeslaw Michniewicz's team places a strong emphasis on defence.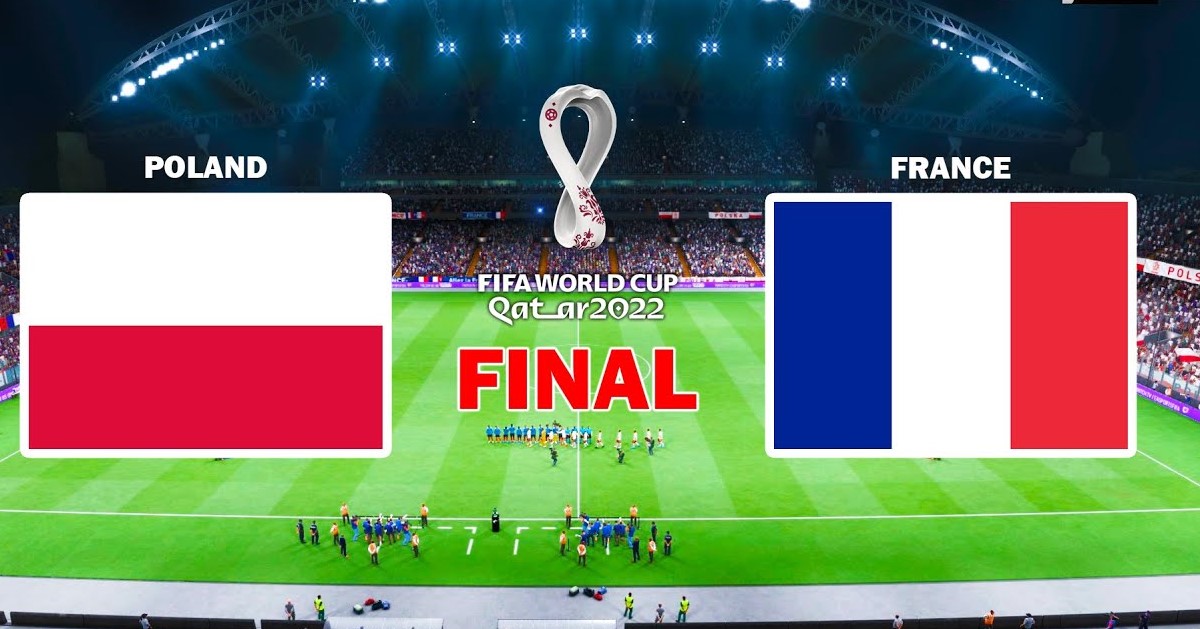 France: The current champions In their final group game, France lost to Tunisia in an unusual fashion. However, given that they tested their bench in that game, they would have to declare it an upset and continue. Les Blues had shown a strong performance in their opening two games.
Poland: Poland had trouble advancing to the round of 16. They have quality, particularly in Robert Lewandowski, but they lacked bite in their performance against Argentina. They had a strong reliance on Wojciech Szczesny in goal, and they didn't try to score because they knew that even a draw would advance them. They can't allow France, who will annoy them with back-to-back attacks, to take advantage of them by being that defensive.
France vs Poland Head-to-Head
Prior to this, France and Poland had 16 meetings. Eight of France's games were won, three were lost, and five were drawn. France and Poland have only ever faced off in a world cup, where The Eagles defeated France 3-2. Since then, a lot has changed, and France is currently one of the favourites to win the cup.
Olivier Giroud, a French striker, needs just one more goal to assume sole control of the top spot in the nation's all-time scoring list. He'll try to take advantage of this chance. And Szczesny will be the one to put distance between these two groups.
France vs Poland Date, Venue And Time
On December 4 at 8:30 PM (Indian time), France will take on Poland at the Al Thumama Stadium in Al Thumama. How to watch France vs. Poland live on television and online in the United States, the United Kingdom, and Africa.
The 2022 World Cup's round of 16 matchups between France and Poland will take place at the Al-Thumama Stadium on Sunday. Both sides lost their final games in the group stage, but Les Bleus finished first in Group D and Poland came in second.
Didier Deschamps' team was the first to secure their place in the round of 16, but they were unable to maintain their flawless record as Tunisia defeated a team missing players like Kylian Mbappe, Ousmane Dembele, and Antoine Griezmann, who were all rested.