Apple
Camera iPhone 14 2023: Full Features, Review & 48MP Camera Sensors
Apple will formally introduce the iPhone 14 series in September. The Pros and non-Pro variants might differ significantly for the first time ever. Not only will the chipsets be different, but also the primary camera sensors, according to rumors. The non-Pro iPhone 14 will once again come in more vivid hues, and there are a few strange design choices that might Apple exclusive to the Pros.
Regarding the cameras of the future Apple iPhone 14 Models, we have a few tantalizing leads. For the second year in a row, we are preparing for a larger camera bump to accommodate additional technology within, and for the first time in a while. We anticipate an increase in resolution.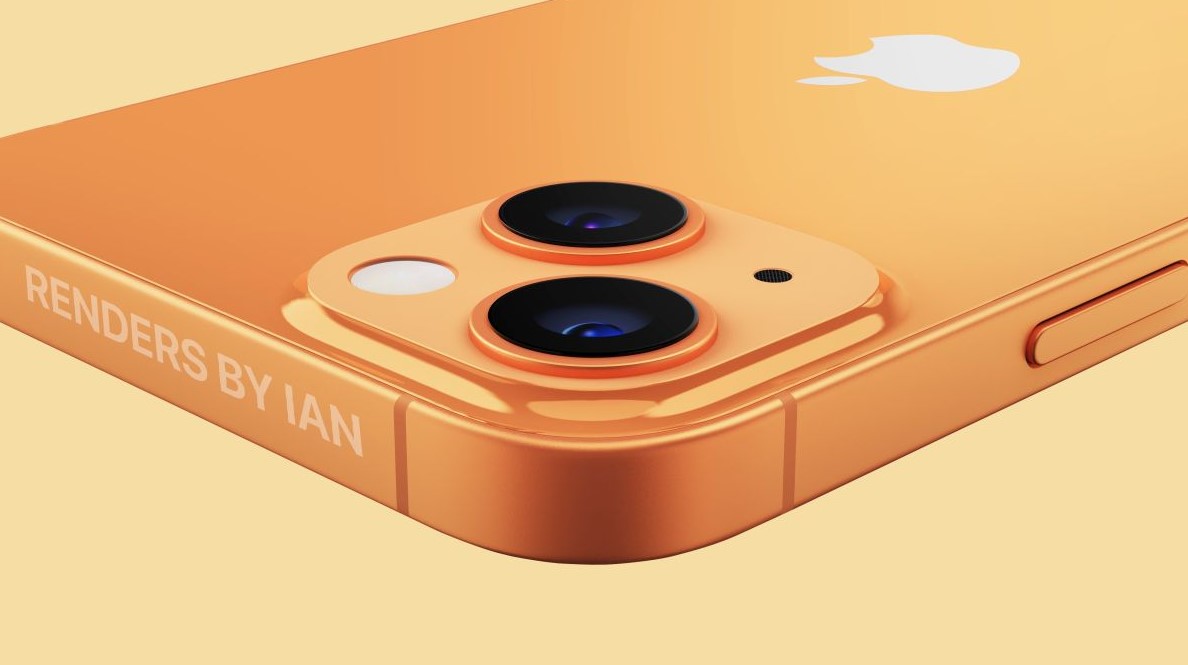 What to Anticipate for iPhone 14 Camera Improvements?
There have been numerous leaks concerning a new, 48 MP primary sensor for the iPhone 14 Pro cameras, according to rumors. The latest iPhones may theoretically shoot 8K footage as a result. Although there aren't many consumer electronics available right now that can play video in ultra-high quality. Android phones have had this capability for a while. Apple should definitely start working on this sooner rather than later.
By binning the 48 megapixels into groups of 4, Apple may, as a byproduct, produce 12 MP photographs with fantastic dynamic range and improved shadows. However, according to certain speculations, the non-Pro iPhones will continue to use the outdated 12 MP sensor. According to rumors, the updated selfie camera on the new i-notch will have a larger aperture than before and autofocus rather than the fixed focus.
How many cameras are going to be on the Apple iPhone 14?
As before, we anticipate Apple to use the tried-and-true strategy of using three cameras on Pro models and two cameras on non-Pro models. This means that the iPhone 14 and iPhone 14 Max (rumored moniker) will each have two cameras: a primary wide-angle and an ultra-wide-angle. The primary wide-angle, ultra-wide-angle, and telephoto cameras will be on the iPhone 14 Pro and iPhone 14 Pro Max for portraits and optical zoom. There is no reason to think that the telephoto lens will change from what it was at this time, therefore a 3x zoom is the only option.
Upgrades to the iPhone 14 Camera
iPhone 14 48 MP camera sensors
Apple has been using a 12 MP main camera sensor on their iPhones for many years. The iPhone 13 series camera is really rather great at gathering light and capturing beautiful colors because the sensor itself grows in size with each iteration. Allowing all of those pixels to be somewhat larger. Analysts and experts alike feel that the iPhone 14 series will make a significant advancement in this area because the cameras are anticipated to be equipped with a brand-new 48 MP sensor. Additionally, keep in mind that we are discussing the primary camera in this case, which is the one used by all iPhones in a row. So, if history is any indication, all four of the anticipated iPhone 14 models should receive that upgrade.
Some deny this idea, saying that Apple will continue to use the same 12 MP detectors from the iPhone 13 for future models. According to the general agreement, the non-Pro versions will continue to have 12 MP cameras while the Pro models could get the larger 48 MP ones.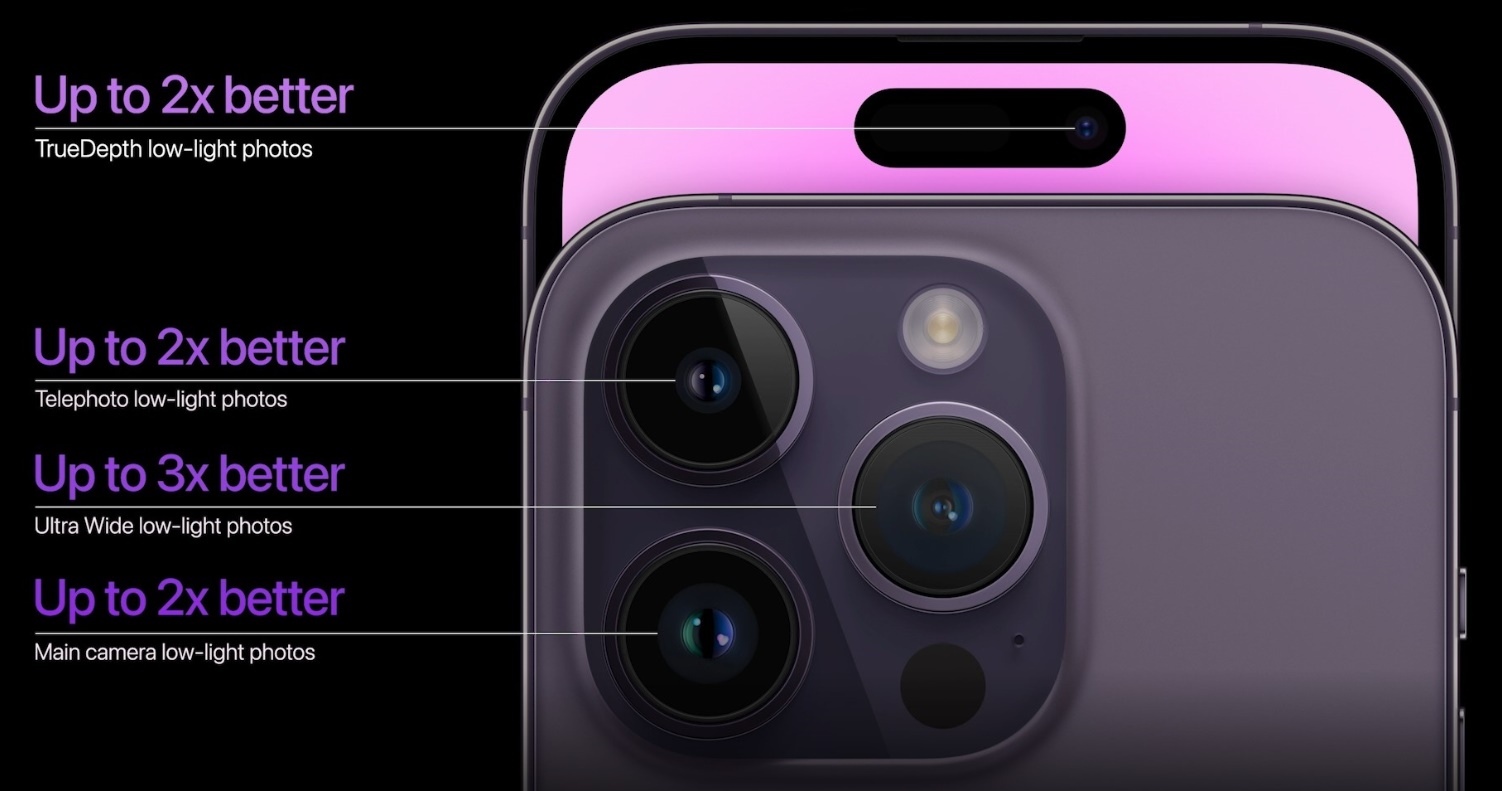 iPhone 14 8K Video Capture
For the Pro models, it's about more than just a resolution increase. The hardware barrier preventing iPhones from shooting 8K videos will be removed by a 48 MP sensor. Which rival Samsung has had on its products since the Galaxy S20 two years ago. Among other smartphones, iPhones are now regarded as having the best video quality, and Apple undoubtedly does not want to lose that position. Consequently, Cupertino is probably preparing to implement that upgrade.
Improved Night Mode Apple 14
Having additional pixels on a sensor always results in smaller pixels, which raises questions regarding the sensor's ability to capture light. According to leaks, the Apple iPhone 14 Pro sensor will measure 1/1.3 inches and have pixels that are 1.25 microns instead of the iPhone 13's 1.9 microns. Don't panic just yet, though. It is highly likely that Apple will use the "pixel binning" technique for lower-res photographs and movies. This means that 12 MP images with excellent dynamic range & nighttime performance would still be available.
Featuring Autofocus, a Selfie Camera 14
The Apple iPhone 14 models' selfie cameras will reportedly receive another significant boost. Apple will debut an auto-focusing front camera with a larger F1.9 aperture for the first time ever. Wider apertures let in more light, but they also cause more out-of-focus objects to become blurry, necessitating the use of auto-focus.
In contrast, the fixed-focus front cameras of the iPhone 13 series have an aperture of F2.2. According to recent speculations, LG Innotek will manufacture the Apple iPhone 14 2023 series' selfie cameras. As Apple recently shifted away from a supplier with whom Cupertino was dissatisfied. The front-facing sensors' resolution is still an area that needs improvement.