Games
Atelier Ryza 3 Switch 2023: The Secret Key, Alchemist of the End & Launch Date
Atelier Ryza 3 Switch 2023: The Secret Key, Alchemist of the End & Releases February 2023. After the events of the first two games in the series, Atelier Ryza: Ever Darkness & the Secret Hideout (released in 2019) and Atelier Ryza 2: Lost Legends & the Secret Fairy (released in 2020), Atelier Ryza 3 picks up. The Ryza trilogy is the first to feature the same protagonist throughout numerous games, even though the Atelier series has been going strong since the late 1990s, with titles coming out almost every year.
Due to the success of Ryza and its follow-up, Sophie Neuenmuller, a different previous protagonist, was given a second game, Atelier Sophie 2: The Alchemist of the Mysterious Dream, earlier in 2022. In the third Ryza game, the title character is once more living a tranquil life on Kurken Island, where she also acts as the main alchemist. But when the enigmatic Kark Islands suddenly appear in the neighboring waters, Ryza is compelled to go on another adventure. Ryza is compelled to go through a weird gate that she and her friends find when they are surrounded by ruins by a voice in her brain.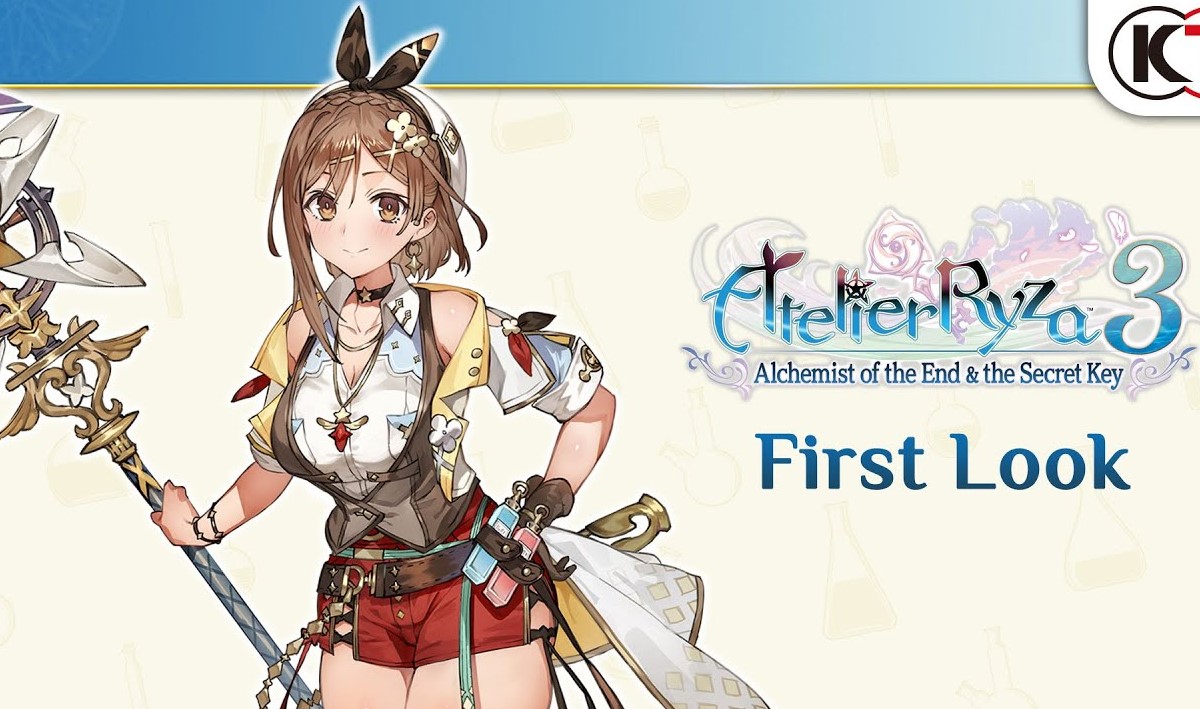 The game's subject will be "the end of adolescence," according to a Gust spokeswoman, and it will center on Ryza's future as an alchemist. Eleven playable characters will be included in the game, a combination of new characters and characters from the previous two games. Klaudia Valentz, Tao Mongarten, and Lent Marslink were shown in the "First Look" teaser for Ryza 3 and confirmed their reappearance. Similar to earlier Atelier games, Ryza 3 will emphasize both world exploration and creating alchemical recipes. According to reports, the game would have a broader open world than the Ryza trilogy's earlier installments.
Atelier Ryza 3 Switch Release Date
For the Nintendo Switch, PC, PlayStation 4, and PlayStation 5, Alchemist of the End & the Secret Key will be released on February 24, 2023. A set of additional "Summer Look" clothes for the controllable characters will be given to those who preorder the game. An art book, a fabric poster, acrylic charms featuring the characters, and a "Marine Look" costume for Ryza will all be included in the game's special edition.
The Game's Details
This is the third JRPG game in the "Secret" series, which also includes Atelier Ryza 2, which was released in 2021, and it depicts Ryza and her friends' last adventure.
The "keys," specifically for this title, make the experience more convenient and exciting. With the aid of various keys, you can synthesize strong items or enhance character abilities to help you take on monsters. (Battle) Using the key, you can also open gates and chests of treasure so that you can find rare items when you explore fields. (Exploration)On her final journey, go with team Ryza!
Atelier Ryza 3 Switch 2023 Features
Ryza's quest begins when weird islands materialize out of nowhere.
When word spreads that a mysterious group of islands has suddenly appeared in the neighboring waters, Ryza and her pals, who are going about their daily lives on Kurken Island, immediately rush out to explore. Ryza and her pals will embark on a journey centered around "keys" and the "roots of alchemy" in search of a solution to preserve their island.
The "final summer trip" of Ryza and her adult companions gets underway.
This journey takes place in a huge wide area! Players can move around each map without waiting for it to load since the field is made up of numerous maps that are joined together smoothly. Enjoy this experience with more flexibility in a huge, "alive" field. Exploring four areas helps the plot move forward.
Without encountering loading periods, each region may be visited and has a unique appearance. While Ryza and her friends run around the expansive field, taking in the beautiful and emotional scenery.
11 party participants altogether! Meet new characters who will play a crucial role in the story while reuniting with old friends from previous games. Experience an adventure with the most party members in this series.
The key to success lies in mysterious "keys"!The "keys" generated in various circumstances make up the game's main mechanism. There are several kinds of keys, and every key that is acquired can be employed in various exploration, synthesis, and combat situations.