Apple
Apple iPhone 14 Latest Leaks Reveals Big Apple 14 Release Date
There are still a few months until the 2022 iPhone 14 models are ready for release, but because Apple's latest smartphones are getting some significant changes, we've been seeing rumors about them since before the iPhone 13 models were released last year. In 2022, iPhone sizes will change, and Apple will discontinue the 5.4-inch iPhone mini, which proved unpopular with users. Following the disappointing sales of the iPhone mini, Apple intends to focus on larger iPhone sizes for future flagship products, including a 6.1-inch iPhone 14, a 6.1-inch iPhone 14 Pro, a 6.7-inch iPhone 14 Max, and a 6.7-inch iPhone 14 Pro Max.
Since 2017, iPhones featuring Face ID have featured a notch in the front to store all of the essential face scanning equipment, but that will change with the release of the iPhone 14. The notch is expected to be removed from the 2022 iPhone 14 Pro models in favor of a new design. For a while, rumors were all over the place, but it appears that Apple will utilize a combination of a round hole-punch cutout for the camera and a pill-shaped cutout to house the crucial Face ID components. Unfortunately, this functionality will be restricted to the Pro models, while the cheaper iPhone 14 models will remain to include a standard notch.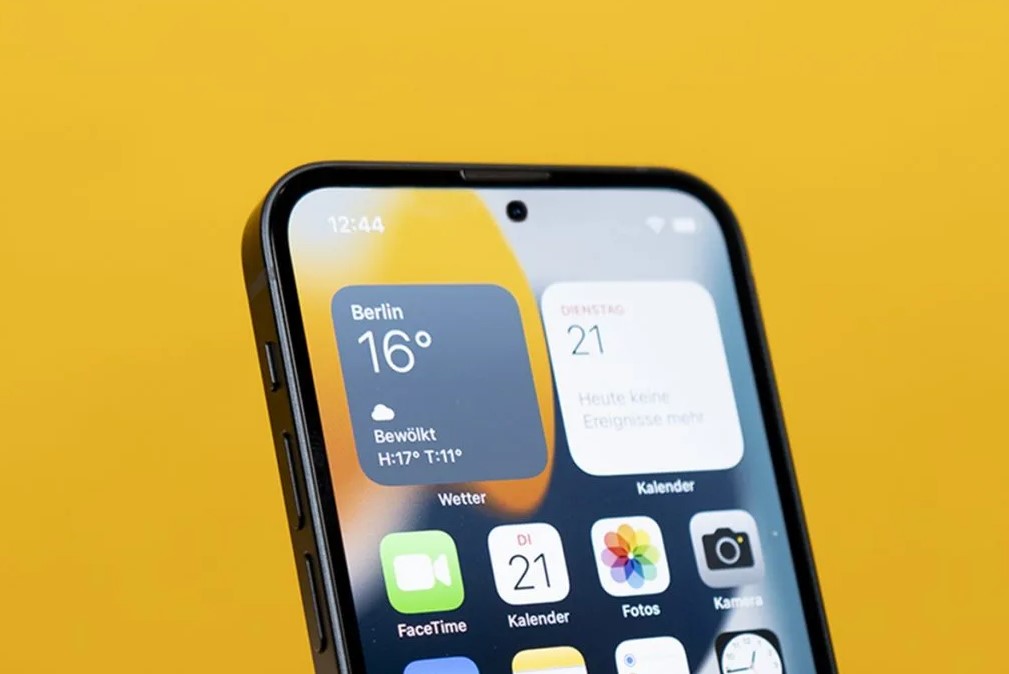 Apple iPhone 14 Latest Leaks Reveals Big Apple 14 Release Date
Rather than a stainless steel frame, the iPhone 14 Pro variants might have a titanium frame. Speaker and microphone grille redesigns are also a possibility. To lessen the effects of speedier chips and 5G connection, Apple might potentially deploy a new vapor chamber thermal system that maintains the iPhone cooler.
The iPhone 14 is no different from previous models in that it has improved cameras. It's possible that Apple will release a "periscope" zoom lens that enables far larger optical zoom, but it's unclear whether this will happen in 2022 or 2023. Enhancements to the Ultra-Wide camera will also be made, and there will upgrade to Ultra-Wide camera. Although 48-megapixel cameras and 8K recorded video are anticipated for the Pro iPhone models, these technologies won't be offered on ordinary iPhone 14 devices.
According to rumors, the iPhone 14 models would most likely keep using the A15 processor that was first launched in the iPhone 13 series, whereas the iPhone 14 Pro models will have an improved A16 processor. This would be the first time the Pro iPhone models received a speedier chip; Apple may have chosen this course of action to reduce costs and/or address persistent supply concerns.
The Snapdragon X65 chip from Qualcomm, the first 10-gigabit 5G modem with improved connection, is anticipated to be used by Apple. Apple is anticipated to unveil satellite uplink emergency features alongside the X65 that will enable customers to communicate in an emergency and report accidents without cellular service.
Fresh Face ID hardware design with No Notch
Apple is trying to get rid of the notch that houses the Face ID hardware on at least a few of the iPhone 14 models, notably the Pro ones. With the exception of the size adjustment for the iPhone 13, the notch hasn't changed much since it was first introduced as a design feature in 2017.
The 2022 iPhone models, according to Apple analyst Ming-Chi Kuo, won't have a notch; instead, they'll have a hole-punch design that's been common on many Android phones. Ever since rumors have changed, and we now know more precisely what to anticipate.
Apple is developing a design that will include either a pill-shaped cutout or a circular cutout rather than just a single hole-punch cutout. The Face ID dot projector will probably be housed in the circular cutout, while the front camera, Face ID infrared camera, and potentially other parts will be located in the pill-shaped cutout.
The Face ID technology may possibly be integrated into the iPhone's display, which would reduce the size of the necessary cuts and increase the amount of front-facing screen real estate. Nevertheless, the combined size of the two cutouts is not significantly larger than the conventional notch, so don't anticipate much additional usable display space.
The normal iPhone 14 and 14 Max models will have conventional notches and will resemble the iPhone 13 models, despite the fact that the iPhone 14 Pro models will have a unique front-facing camera configuration.